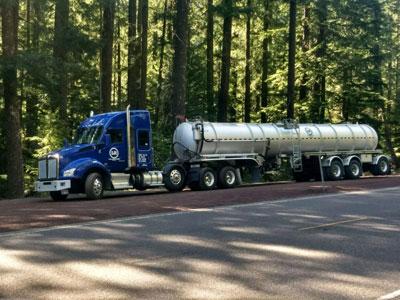 WELCOME TO L&R TRANSPORT

L&R is the leading provider of liquid and non-hazardous waste transport and disposal solutions in the Western United States.
We transport liquid non-hazardous waste from industrial, commercial, manufacturing, agricultural, mining, oil, gas, military, municipalities, and environmental contracting companies. These waste streams include, but are not limited to salt brine, filter media, oil separator sludge, paper pulp, and animal byproducts. We will assist in characterizing your waste and locating the most suitable disposal site that also suits your budget. We will efficiently and safely transport and dispose of all non-hazardous liquid/solid waste with one call.
Our fleet of specialized trucks are designed specifically to transport the maximum amount of waste products in each load. Our range of truck sizes and configurations allows for compliant, efficient, and safe transport and disposal of any quantity of non-hazardous waste. Every vehicle in the fleet is properly permitted and maintained to meet all regulatory transportation requirements. Our trucks and vacuum tankers, including a SuperVac which can pick up more liquids than most other vacuum tankers, are capable of hauling up to 200-barrels (8,400-gallons) of liquid waste. We also have End Dump trailers which are great for removing your contaminated soil, gravel, asphalt, and so much more. With the equipment we utilize, we can transport large quantities of liquid or solid waste in a short period of time.
---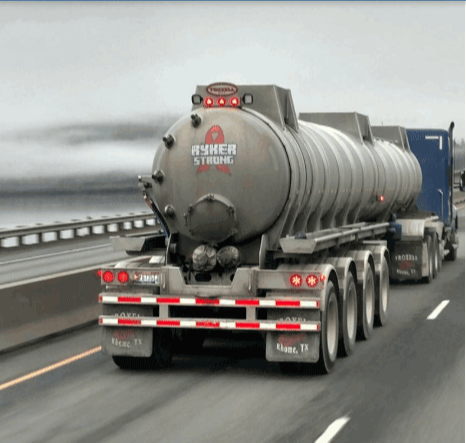 L&R OPERATES IN THE FOLLOWING STATES:
Idaho, Utah, Oregon, Washington, Nevada, Montana, Wyoming, California, and Colorado
Our extensive capabilities, using specialized personnel, processes, and equipment is designed to safely transport and dispose of virtually any non-hazardous waste type, in any quantity. We take pride in our ability to provide the best services available for your transport and waste disposal projects. We also work with feedable waste and can arrange transportation and disposal anywhere in the United States.
We maintain an on-site disposal facility located in the Boise, Idaho area (for non-hazardous liquid/solid waste) to ensure that every customer's waste material is disposed of in the most efficient and compliant way possible. Our facility is permitted by the Idaho Department of Environment and is subject to regular reviews, inspections, and audits conducted by internal experts and external regulatory agencies. Inspections and audits ensure that our facility is fully compliant with all laws, regulations, and internal standards.
We specialize in Custom Critical Facilities service. If your facility is shut down when your vendor does not show up to transport your waste on time, call us and we will dispatch a truck to your facility and keep you in operation. We specialize in convenient, reliable, and professional service.
Our vacuum tankers are available 24 hours a day, 7 days a week. We have both large and small volume tankers depending on the size and scope of your projects. We can provide regularly scheduled pump outs or respond to a call within the same day when necessary.
---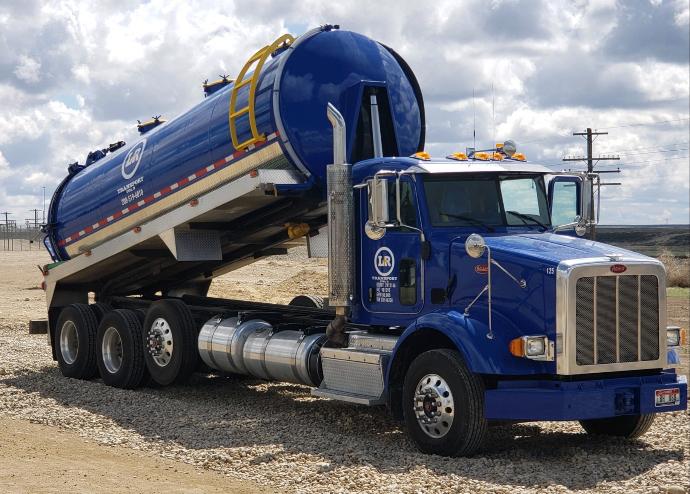 A FEW OF THE INDUSTRIES WE SERVE
* Aerospace
*Automotive
*Biopharma
*Chemical
*Cities/Municipalities
*Consulting (Energy)
*Consumer Goods (Food)
*Energy/Utility
*Environmental (Remediation, Emergency Response)
*Equipment Manufacturing
*Excavation
*Landfills
*Machine Manufacturing
*Manufacturing (General)
*Material Manufacturing
*Transportation
*PFAS Transport
*Waste Services (transportation, disposal)
---